Email Marketing Plan - the
Key of Site Traffic Conversions
You need an effective email marketing plan because you know that building a list is crucial to be success in Web based business. Right? Therefore. the sooner you develop an email marketing plan, the earlier you will be able to benefit from it.
Helping over 75,000 businesses like yours raise profits and build customer relationships using AWeber's opt-in email marketing software for over 10 years.

Take a Free Test Drive today!

Let me support your decision with the recent research. It shows that email marketing is among the most cost-effective marketing strategy available.
The study also shows that email marketing and e-newsletter are consider the second-most effective tool for generating site traffic conversions (the customers,) just behind Search Engine Optimization.

Email is probably the most adjoining to people mean of advertising; therefore, it needs special attention and care to run it. I believe that you accepted that email is one of the most effective tools to communicate with your targeted site traffic to provide more information, increase attention and improve sales.

Moreover, it is a low cost medium that generates high conversion rates and enable detailed tracking. Email marketing has a great number of benefits, and if it is done correctly, it can provide a business with long term positive results.

The effective email marketing plan with specific goals and action steps outlined is important to give thought to the success of an Internet business utilizing an email marketing strategy. So get started now.
Establish the Purpose of Email Campaign
Develop the purpose of campaign email marketing from the beginning allows you to simply tell your subscribers what they are signing up for.
Is it to bring targeted traffic to your site then continue providing product information? Or, to announce an event? Feel about your target traffic. When sending an email, content needs to be personalized, therefore, details about your target traffic must be taken into account.
Define Your Readers
It is required to prior define to whom you will be talking in order to compose your newsletters effectively. Difference group of people or different background require different approach of words. To define what information you want to provide in your newsletters, it is best to know exactly of who is your target readers.
One of the greatest capabilities of email marketing strategy is segmentation that look like to be the most underutilized by most Internet marketers.
Decide Email Frequently
Send frequently sufficiency ... but don't overwhelm. Sending too frequently can cause an increase in complaints and unsubscribe ...while not sending often enough can lead to the same issues, and more undeliverable email addresses on your list.

Specify expectations for how frequently you are going to send messages to subscribers in your email marketing plan and stick to it. You almost certainly do not want to send every day, but you surely do not want to wait several months between each message you send.
Choose Templates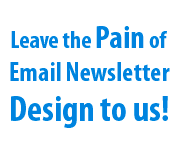 Aweber offers over 135 HTML templates which you can paste in your own HTML or use the built-in message to create visually stunning, engaging email newsletters.


101 Free HTML Email Marketing Templates courtesy of MailChimp


10 free email marketing templates from CarbonGraffiti who offers bespoke email campaign design, coding and execution services.

By dedicating time to develop an email marketing plan, your email campaigns will benefit from utilizing the right words and right scheduling to ensure emails are best relevant and well timed to your targeted customers.





Return from Email Marketing Plan page to Site Traffic Mate Home page