How To Utilize Free
Google Advertising Resources?
Google Adwords may not be free, but free Google advertising is available in many aspects. Though Google makes billions of dollars selling advertising, they also allow you to get free advertising in many ways. Let us discuss the opportunity.


If you have a web site, Google invite you to
share your web
on the net with them. Google add and update new sites to their index each time they crawl the web. To achieve free web advertising on Google, you are inviting to submit your URL at
http://www.google.com/addurl
Google Grants is a part of the Google's AdWords. The program empowers non-profit organizations to achieve their goals by helping them promote their websites for free on Google. http://www.google.com/grants


Google offers their service called the Local Business Center. This service allows you to add and edit a listing for your business so that it will appear in some search results and on Google Maps. https://maps.google.com
Google Maps Advertising Contrary to popular belief, it is possible to get free web advertising. Therefore, if you have a business you would like to get targeted web site traffic, place it on Google maps while it is still free.
You may explode additional free web advertising on Google called Google Base.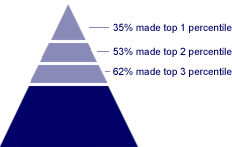 Using the right methods to exponentially multiply your targeted web site traffic, and receive millions in advertising for free is worth your efforts.
Though the process may cost you timing and efforts in the short term and long term, this considers worth your resources.
Because it helps, you get virtually free targeted web site traffic from Google forever.
Have a question? Don't keep it.





Return from Free Google Advertising to Free Advertising Sites